With The Las Vegas DJ Show fast approaching, we here at DJ Insurance In Minutes wanted to take this opportunity to
highlight a few of the speakers who will be sharing their
knowledge at the show: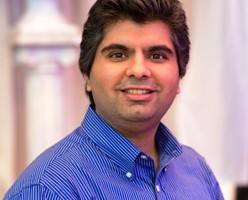 Naveen Sharma
Based in Detroit, MI, DJ Naveen Sharma began his career as DJ Firehawk, taking his name from the popular Pontiac Trans Am. Today, Naveen performs all over the Michigan, Ohio, Indiana, and Illinois area, as well as other states
nationwide. He has also taken his talents internationally, bringing his unique style of the Indian Culture to parties, weddings, and events.
Naveen's DJ style can be described as very vocal and hands-on. "Everyone knows me to take over a situation and a crowd and get things done," he says. "I make sure
everything goes smoothly so when open dancing starts, I can rock the party." He uses a mic to talk to the crowd at the beginning of the event, then gradually eases off and mixes the music more once the dancing starts, creating beats that entice people to come to the dance floor. He works with all types of equipment, including turntables, CD players, MIDI controllers and laptop-based software, which provides him with the most versatility and enables him to tailor the music to the event.
Naveen says his knowledge of both Indian and Western music is one of the things that sets him apart from other DJ's, along with his emcee training, his equipment and personality. "People who hire me want a production; they want a show," Naveen says. "They just don't want some guy standing behind the booth pushing play and moving faders. With me it's like the Oscars – from start to finish, it's a night the couple and their guests will never
forget." Naveen has turned his passion as a DJ and MC into a full event company. Naveen provides DJs, MCs, Lighting, Screens, Monograms, Projectors, TV's, Drummers, Video, Photo, and more!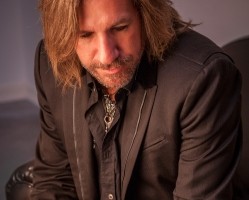 Curtis Whipple
Curtis Whipple began his career in 1979 at age 14 introducing a live appearance of Arizona TV legends "Wallace and Ladmo" in front of 1500 people at a retail promotion in the parking lot at his father's department store in Winslow,
Arizona. Having prepared for a month for the 1 minute he was given, the audience reaction to a couple of simple jokes and audience shout outs sparked his imagination and his passion and it has become a 35 year career in
entertainment as a DJ, piano player, master of ceremonies and inspirational speaker. He has performed as a DJ at 3400 weddings, corporate and other private events.
Projects and customers of note include: The Queen Mary Hotel, Disneyland Hotel, Prom at California School for the Deaf, Richard Nixon Library, Montelucia Resort, Four Seasons
Resort, Wig Wam Resort, Ronald Reagan Library, President-elect Bill Clinton, Governor Janet Napalitano, U.S. Senators and Representatives, Mayors, musicians and other
celebrities in the entertainment industry.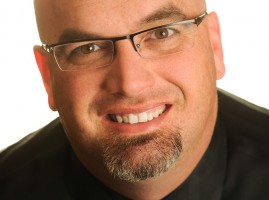 David Hoyt
David has been a DJ for seven years, and full-time the last three. He has served on the board of the Phoenix ADJA Chapter for the last two years, and has completed The MarBecca Method's Bronze, Silver, and Gold Level Master of Ceremonies workshops. Though some find it insulting, David's favorite question to answer is, "So…..all you do is DJ?"
David has held many different types of jobs throughout his life. He was a radio DJ, a music store manager, a waiter, a factory worker, and a case manager for
seriously mentally ill adults. Though all of these jobs were not his dream job, they all added something to the success he is currently experiencing as a full-time DJ.
David says, "Through training I have learned that there is still so much to learn about being a full-time DJ." He is giving this seminar to provide the groundwork to other DJ's looking to make a move into full-time DJ work. He is also hoping to inspire other full-time DJ's who may be looking for a spark to reignite the fire in their own business!
Randy Bartlett
Since 1988, Randy Bartlett has been the owner of Premier
Entertainment in Sacramento, CA. A full-time entertainer,
specializing in weddings, his referral-based business has clients paying him 3-4 times the rate of average DJs in his market. A
nationally recognized speaker, he's presented his funny and
educational seminars to standing room only crowds at Mobile Beat, DJ Times, ADJA, the Association Of Wedding Professionals International, NACE, and countless regional gatherings of mobile DJs.
He's the producer of the acclaimed 1% Solution series of seminars and DVDs, and is a member of the Wedding Entertainment Directors Guild™, DJ Think
Tank, ADJA, NACE, and a contributor for many years at ProDJ.com, DJUniversity, and other online communities. He's been featured in the books "The Best Wedding
Reception…EVER!" "The Mobile DJ Handbook," "Mind Your Own Business" and
"Performance Beyond Expectation," and was a three-time judge of the DJ of the Year
competition in Atlantic City.
He continues to serve as an original member of the Board Of Advisors for the WED Guild. He served on the Board of Advisors for the Association for Wedding Professionals
International, and as the 2011 President of the Sacramento Chapter of the ADJA, and is also a featured columnist in the industry publication The Current Audition.
Prior to his career as a mobile DJ, he spent 15 years in sales, with 10 years in sales
management & sales training and was a nationally recognized and award-winning
salesman.
Don't miss out on these fantastic speakers at The Las Vegas DJ Show September 7th – 10th! Register today and be sure to watch out for some of the team from DJ Insurance In
Minutes.